Mechanical Integrity & Corrosion Control
Trinity is an approved distributor of International Paint, PPG Paints, Hempel, Mascoat, and Borchers. We work closely with the applicator to help with a quality installation and finished product. By drawing from an extensive warehouse inventory, Trinity serves our clients with immediate product availability, 24/7.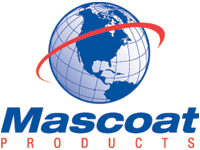 Flange & Bolt Protectors
Trinity Rental Services maintains a supply of quality products and materials which help solve most flange sealing problems, therefore preventing subsequent corrosion and saving the integrity of the pipeline.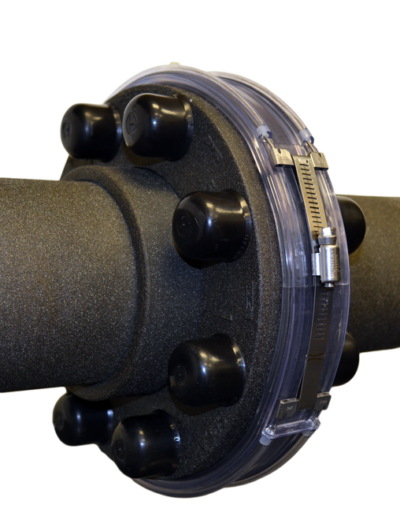 Kleerband®
NEW Kleerband® Flange Protectors are quick, easy and effective ways to apply protection and prevent corrosion. Why protect flanges the old way when Trinity has the new, clear advantage to prevent corrosion? Kleerband Flange Protectors are manufactured of 100% virgin vinyl compound, which allows visual inspection of the flange surface without removing the flange protector.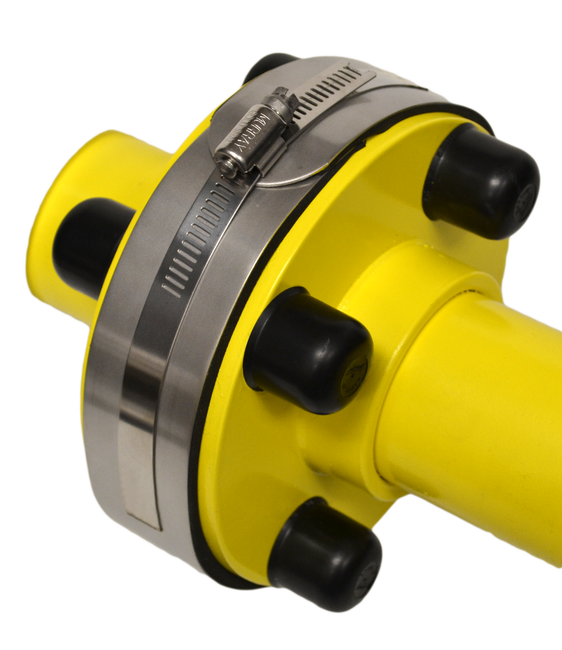 Stainless Steel Flange Protector
For High Temp Applications
Trinity Flange Protectors are manufactured of 22 gauge 304 or 316 stainless steel band, stainless steel worm-gear strap, and grease fitting. An exclusive positive loading relief vent and plug assures the complete loading of flange cavities plus allows you to visually inspect the flange without removal of the protector, is standard. The gasket is made of 3/16″ closed cell neoprene for positive seal. (Other gasket material available upon request).